CAROLINE HENRY NATUR (BOX OF 256)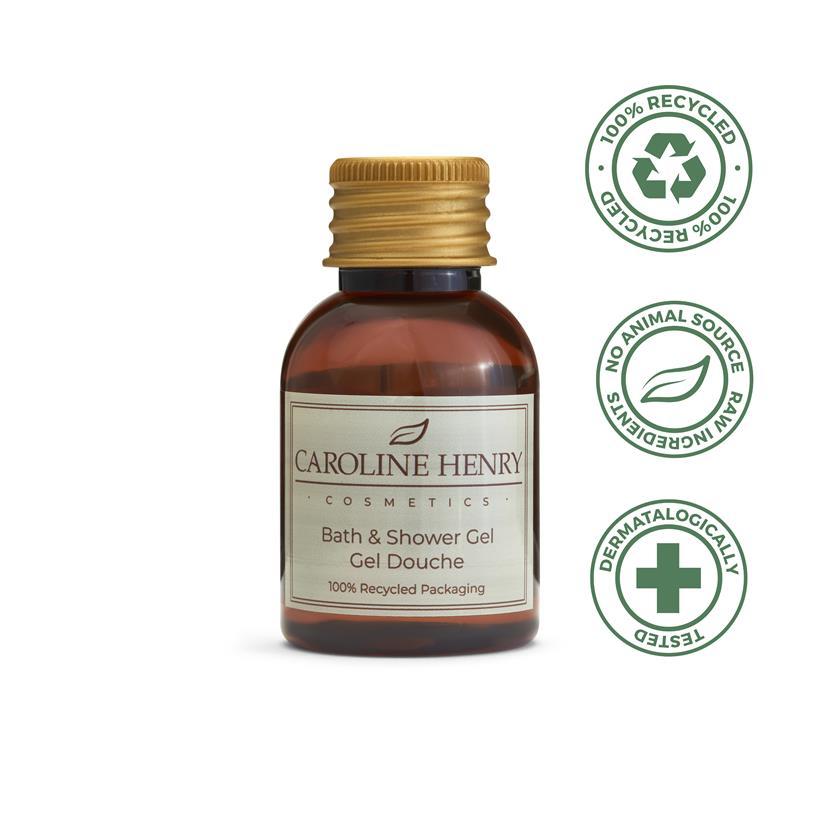 CAROLINE HENRY NATUR (BOX OF 256)
---
---
Caroline Henry Natur 
Natur bottles and lids are made from 100% recycled plastic and fully recyclable. 
The Natur collection eschews tradition whilst subtly reinventing it - a hint of apothecaries past but with principles firmly facing the future.  
100% Recycled 32ml Bottle & Lid

No Aminal Source Raw Ingredients




Dermatologically Tested

No Added Colour

No Paraben

No Mineral Oil

Skin Rejuvenating Formulation With Dead Sea Salts

Not tested on Animals
The Natur fragrance is made for us by one of the oldest  and most prestigious perfumers in France. Their focus is on using all natural ingredients.
The warm notes of Cardamom, Camphor and Pine sharpened with the spicy notes of Clove, Nutmeg and Cedar are all balanced beautifully by the softer notes of Vanilla, Sandalwood and Lake Flower.
This aromatic fragrance is gender neutral and suitable for all genders.






---
---
The item has been added to your basket